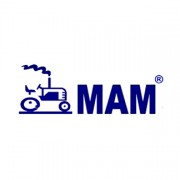 MENTAKAB AGRICLTURAL MACHINERY SDN BHD
, In 1992, TYM established their dedicated Central R&D Institute for Agricultural Machinery, which received ISO 9002 Certification in 1995, ISO 9001 Certification in 2001, and in 2002 the Agricultural Machinery Factory was awarded ISO 14001 Certification. The result of these state of the art facilities is that all TYM tractors come with full spares and engineering support. TYM - With the benefit of over 40 years of manufacturing experience in agricultural machinery more than 10,000 unit TYM tractors are now made each year to meet an ever-growing demand to all over the world.
The popularity of TYM tractors reflects the incorporation of high specification features as standard and excellent ergonomics that make TYM tractors very simple to operate. TYM tractors has earned a reputation for quality, reliability and value for money in sectors as diverse as stadium management, golf course maintenance, and equestrian facilities management. TYM is also the tractor of choice for commercial contractors and the most discerning of hobby farmers.